About ERICA Pipes
Daniel Mustran,
In January 2019. i was able to visit Joao Reis, master pipemaker from Portugal, living in Denmark.
Very quickly we figured that we have so many common topics to talk about that, at the end, we talked more then did something in the workshop. It was so much fun – we were like a two parrots.
Soon after my trip to Denmark, Joao and I became even closer friends… In that time Joao had na idea to make something together with me using his delicate sense for shaping and style and my skills of producing pipes reasonably fast. It could be a win-win situation for both of us and customers/friends would get the chance to put their hands on a limited number of pipes made by both of us together…
On top of that, idea was also to cut the middle man and go directly towards customers to get the price reasonably lower then it would be if the dealers were included..
So ERICA was born and the adventure started. 6 pipes were shaped by Joao completely to start things, sent to me and I did the sanding, staining and finishing part..
Hope You will enjoy them as much as we did working on them.
---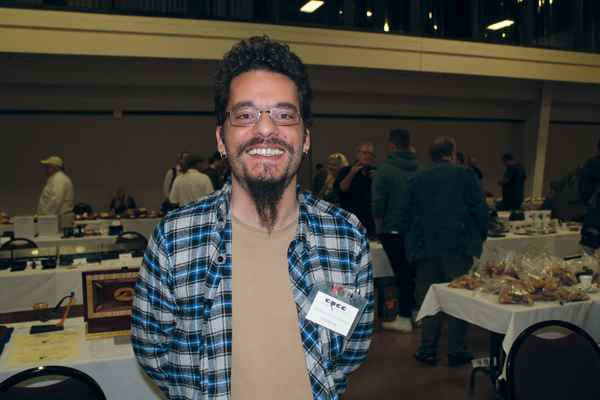 Joao Reis,
ERICA is the result of friendship and our common passion for pipemaking.
I met Daniel Mustran a few years ago. Everytime we met at Pipeshows, we could talk for hours and hours about pipemaking techniques, finishes, colors, tools, briar and other woods too, ways of drilling … You name it (we can talk like crazy ? )…
Daniel's enthusiasm, couriosity and passion for pipemaking was obvious to me, our friendship grew and grew everytime we met.
In 2018 at the Chicago Pipeshow, I suggested Daniel to come to Denmark and see my workshop.
2019 arrived and with it Daniel came to visit me for a week in January. In between briar, dust, tools and thoughts on pipemaking, we had a great time learning more about each other.
Our pipemaking methods and processes are very different. Daniel is very efficient and original on his freehand pipes. I am very methodical and more on the classical side of pipemaking.
After some time we decided to make some pipes together, found the name… and the legendary pipe smoking brand Erica est.2019 was born. ?